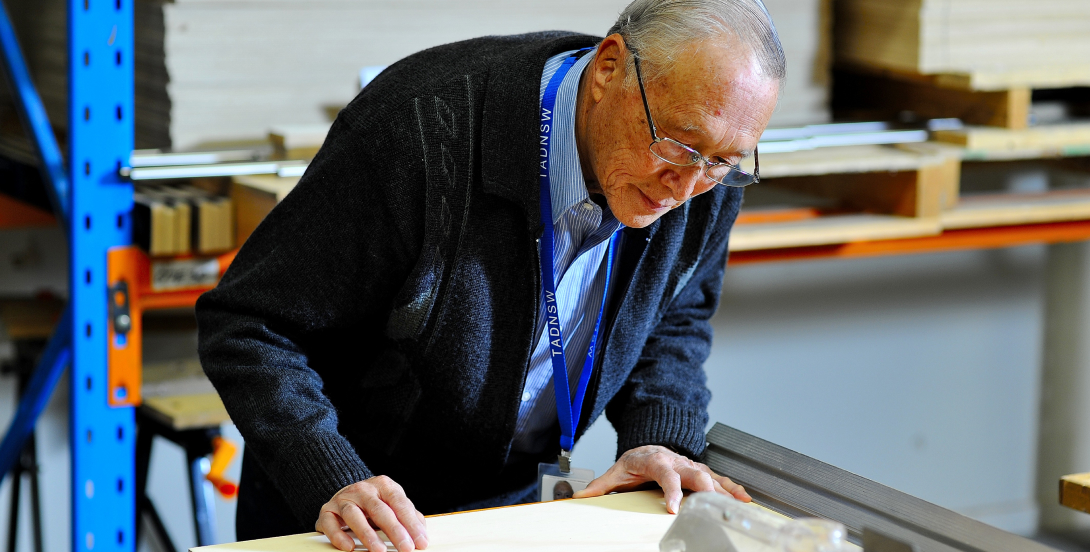 Davy Lee
Davy, a dedicated volunteer
He thrives on the challenge of problem solving
"You have to be a good listener and be prepared to spend some time getting to know the clients to find out exactly what it is they want. You can make a suggestion here or there but our job is to find a solution that makes them happy and does what it is meant to do," says Davy
When Davy Lee retired after a fulfilling working life, it was almost inevitable that his path would lead him to volunteering with an organisation like Freedom Solutions Australia.
Even before volunteering at Freedom Solutions Australia, Davy was no stranger to community service as an active member of the Castle Hill Lions Club. Indeed it was through Castle Hill Lions that Davy learned about the work of Freedom Solutions Australia. He hoped to put to good use the skills he had acquired as an electronics engineer with Philips/PANalytical.
Davy is a real people person with a delightful sense of humour. His years of customer service, dealing with people from all walks of life have put him in good stead for volunteer work with the organisation.
It doesn't matter to Davy what type of job is sent his way. He is more than willing to give anything a go, thriving on the challenge of problem-solving just as much as seeing the finished product in action.