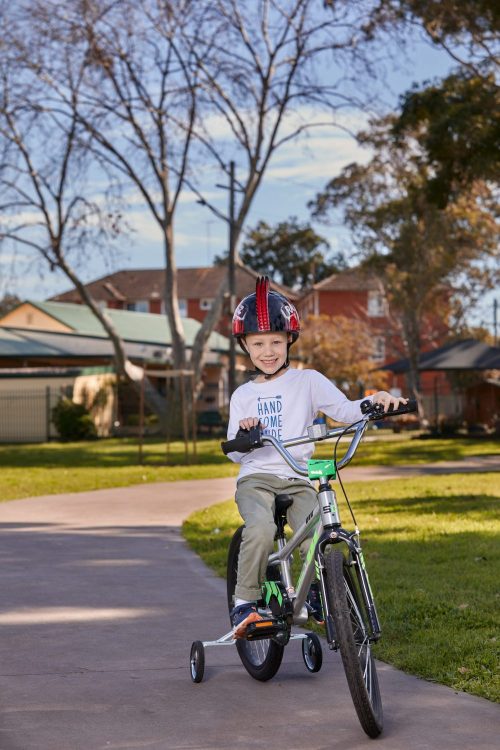 Patrick the light-hearted
"Patrick is such a determined boy who never gives up. He's cheeky and has a wonderful light-hearted personality," said mum, Georgia.
Patrick is an outgoing five-year-old boy who loves to run, ride his bike, swim and do all things boys love to do.
In February 2018, Patrick had sudden onset of Acute Flaccid Myelitis (AFM).
"It's a rare condition which affects parts of the spinal cord that controls movement. There is no cure and treatment is very limited. Patrick was unable to sit, hold his head up or even walk. He was paralysed in his right arm, upper left arm and left diaphragm," explains Georgia.
"2 years later, Patrick has had 3 nerve transfers and lots of physio and OT. Although he has lost movement in his right hand, Patrick is now able to lift his left arm in the air, bend his right elbow and his diaphragm has improved. He can now run, jump and swim again!"
With movement returning to Patrick, he was able to get involved in his favourite activities but riding a bike. Georgia and husband, Adam, wanted to find the right solution for Patrick so he could be able to ride without struggling.
"Our goal for Patrick was for him to ride his bike. Without the use of his right hand and shoulder, this made riding a bike a little tricky. We wanted to find a solution that allowed him to use his right arm as much as possible, but also provided assistance with balance."
Client profile:
Acute Flaccid Myelitis (AFM)
Category: