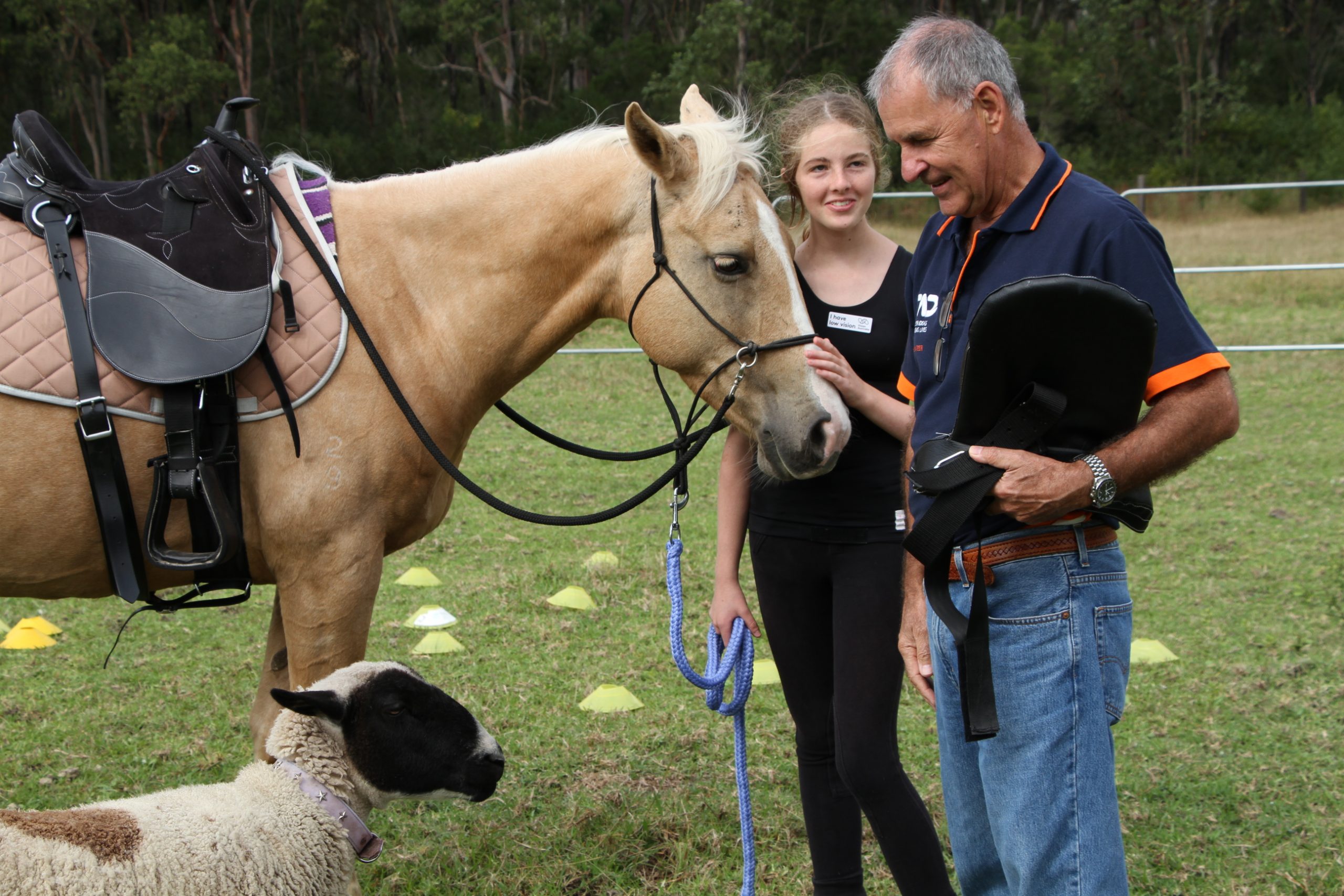 Ashlynn's horse saddle
"Ashlynn is determined, gutsy, and so much fun. She's a genuinely caring young lady," described her mum, Tamara.
At the age of 11, Ashlynn underwent a major surgery to remove a mandarin-sized tumour from deep within her brain. "The side effects of Ashlynn's brain surgery resemble those of someone who has experienced a stroke on their left side. From her toes to the top of her head and hand, everything has been impacted. There is significant weakness, which is compounded by her Ehlers-Danlos condition, causing muscle weakness and dislocating joints," Tamara explained.
"Brain fatigue is a massive challenge for her. We tried two different schools when she first left the hospital, but the schoolwork and noise were too overwhelming, especially since she lost her hearing due to other tumours that developed. Heat is another major hurdle, as she has no thermal control, making her prone to vomiting when overheated."
"Ashlynn didn't feel like living anymore. It was incredibly difficult for her to transition from being a 'normal' child to the person she is today."
Determined to help, Tamara contacted Freedom Solutions Australia and met volunteer Peter Davies, who aimed to modify a saddle for Ashlynn so she could gain the confidence to ride on her own. Peter worked closely with Ashlynn to understand her riding needs, focusing on her left-side weaknesses and leaning tendencies. "Peter took numerous photos and created prototypes of the saddle modifications to determine what worked best."
"The saddle modification is a truly innovative design. It features a removable backrest that stabilizes Ashlynn in the saddle and allows us to strap her in. I've never seen anything like it before," Tamara stated. She continued, "Peter not only helped with the saddle modification but also instilled confidence in Ashlynn, assuring her that she could achieve her goals."
"Freedom Solutions Australia's involvement in modifying the saddle and enabling Ashlynn to perform horseback exercises that didn't feel like exercises to her has been life-changing for her and our family. She now feels a sense of purpose. Without the support of Freedom Solutions Australia and Peter, I'm not sure where we would be with Ashlynn."
"When I'm riding River, I feel free and all my worries disappear. She seems to help me, even when I'm on the ground. I want to say thank you for creating my saddle and building it. It's made a tremendous difference in my life," says Ashlynn.